TE Brock Lutes Signs With The NOVO Agency For NFL Draft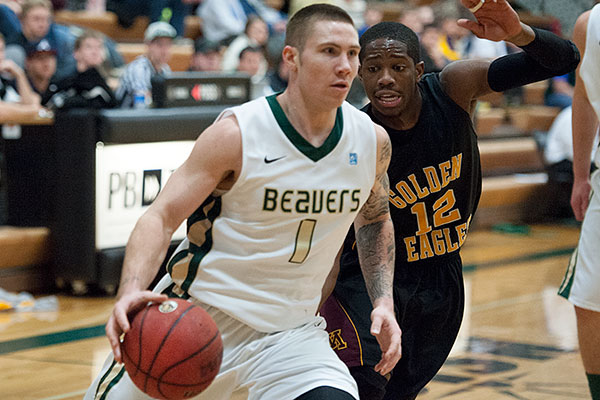 The NOVO Agency announced via Twitter that it will be representing TE Brock Lutes for the upcoming NFL Draft. The NOVO Agency has encouraged everyone who doesn't know who Brock is to "do your homework". No worries, SAB has taken care of that part for you. So, who is Brock Lutes?
Brock is the 6'4″ 220 lb Bemedji State University senior guard who jumps out of pools. Seriously, watch. Lutes played in twenty-four games for the BSU Men's Basketball team this year averaging just over 16 points per game. In 2013-14, Lutes led the Northern Sun Intercollegiate Conference (NSIC) in scoring with 21.3 ppg, was named NSIC Newcomer of the Year, and selected First-Team All NSIC.
Looking at his measurables and how they project at the NFL level, it is clear that Lutes has the athleticism to compete with the NFL's elite. According to NorthwestPrepReport.com, Brock has recorded a 40″ inch vertical leap and 10'4″ broad jump. These marks would have placed Lutes in the Top 5 in both categories at last month's NFL Combine. The basketball background draws instant comparisons to Jimmy Graham, Julius Thomas, Antonio Gates, and Tony Gonzalez. Brock and The NOVO Agency are hoping he will be next in the ever increasing line of successful athletes who have made the transition from the hardwood to the gridiron. For Brock's unofficial combine workout, continue doing you homework on Brock and check him out on YouTube.