Ranking the Top Defensive Rookie of the Year Candidates for 2015
9. Danny Shelton, NT, Cleveland Browns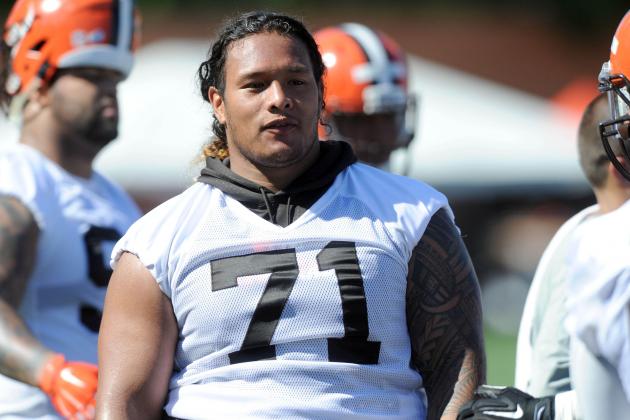 In terms of both literal size and figurative impact, few defensive rookies project to be bigger for their new teams in 2015 than Cleveland Browns first-round pick Danny Shelton.
At 6'2" and 339 pounds, Shelton has the size and strength to be a stout anchor in the middle of the Browns defensive line. Able to both occupy blockers at the line of scrimmage and break his way through them, Shelton will be as important as any Browns player in bolstering a run defense that allowed more yards than any other in the NFL last season.
What hurts Shelton's chances of winning the award is that even if he plays up to expectations this year, he still probably won't put up big numbers. Even the best nose tackles in the NFL typically do not record impressive statistics, as they typically free up teammates to make tackles much more often than they make tackles on their own.
It's also likely that Shelton will not be an every-down player for the Cleveland defense, at least for his rookie season. The Browns typically substituted their nose tackle out of the game whenever they switched out of their base defense in 2014, their first season under head coach Mike Pettine and defensive coordinator Jim O'Neil.
With a more talented player at the position this year in Shelton, the Browns might be more inclined to keep him on the field in subpackages, but it is nonetheless likely that Shelton will rotate in and out of the game for the 2015 season.
All of that said, it only takes one look at Shelton's statistics from his senior season at Washington—in which he accumulated otherworldly numbers for a nose tackle with 93 total tackles, 16.5 tackles for loss and nine sacks—to know he has the tools to be more than just a one-dimensional role player.
While Shelton will be unable to play with the same range in the NFL that he did at Washington, he is a noticeably quick player for his size who can move along the line to make plays. So while Shelton is not necessarily a likely candidate to win the Defensive Rookie of the Year award, he has the talent to put together an outstanding season that could give him a chance.